WELCOME ERASMUS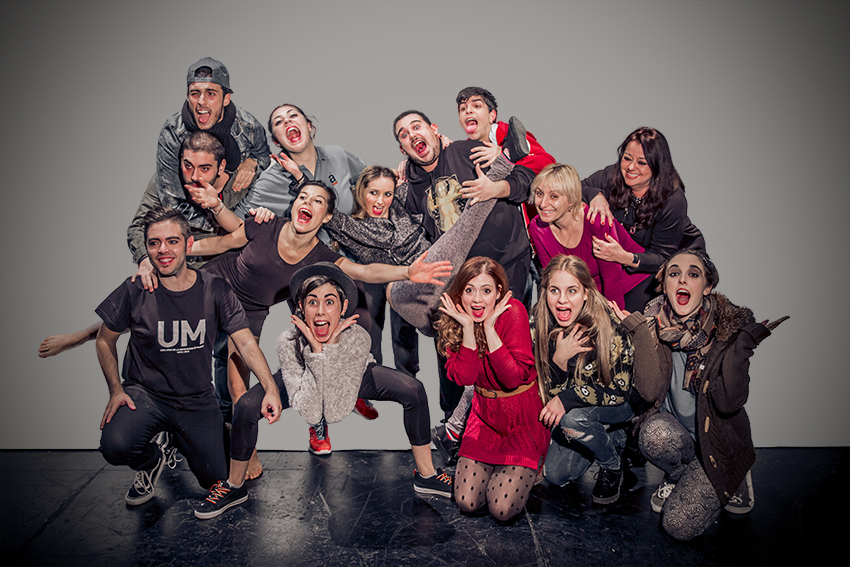 Info for exchange students
You are most welcome to the Escuela Superior de Arte Dramático of Murcia. You can acces to all the services available to students in our college. We look forward to your total integration in the academic community.
In the following information sheet you will find some practical advice before leaving your country and information about your arrival in Murcia, accommodation, Spanish language courses, libraries, other college services, useful addresses and a city map.
We hope you find this helpful. We want to express to you we are always at your service to help and make you participate in our intense academic life.
Esperanza Viladés
Head of International Department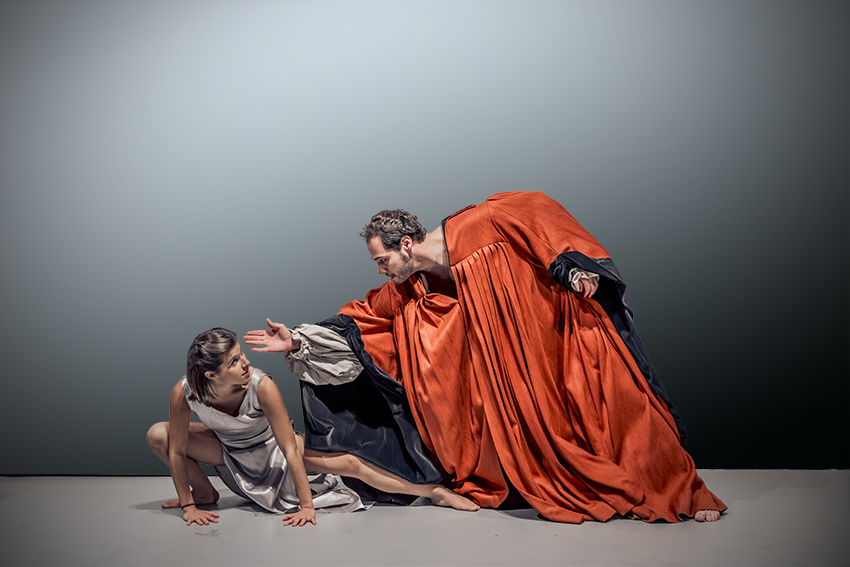 GENERAL INFORMATION
1. ESAD of Murcia
1.1 Institution details
Institution: Escuela Superior de Arte Dramático de Murcia.
Adress:Plaza Apóstoles s/n, 30001. Murcia.
Phone number: 0034) 968 214 629 _ Fax number:(+0034) 968 217 636
Country:Spain
Website:https://www.esadmurcia.es/
Principal: Sonia Murcia Molina
Erasmus coordinator: Esperanza Viladés Email: internacional@esadmurcia.es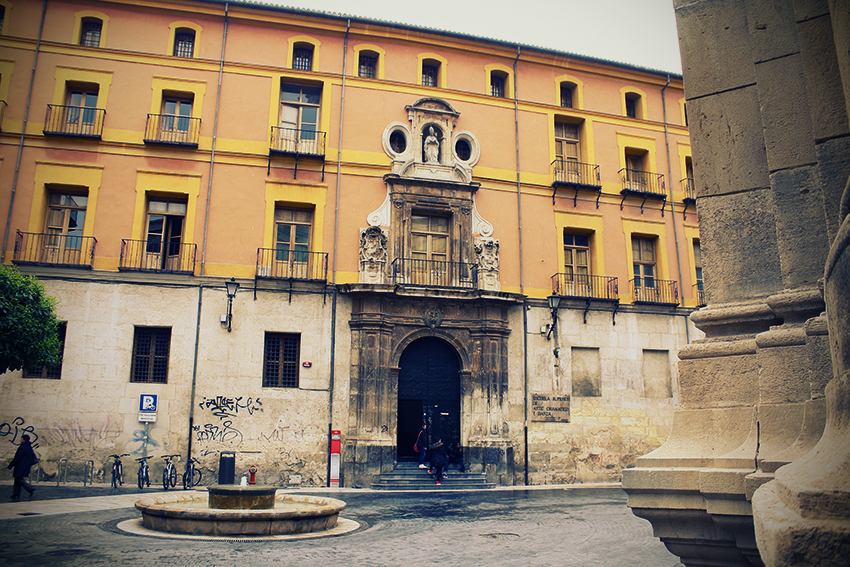 1.2 Location and organization
Escuela Superior de Arte Dramático de Murcia is located in the old city, opposite Murcia's Cathedral. Its location is a privilege for the students who come each day to this school.
The Escuela Superior de Arte Dramático de Murcia offers undergraduate degree courses and you can make your choose between four specialities: Stage Direction and Dramaturgy, Acting, Musical Theatre and Devised Theatre. You will take part of one of the most importants Schools in Spain not only because of its education facilities, but also the number of the students.
Since 2010 we have incorporated into our curricula the Bologna Declaration, we are then in the EEES, we are an Erasmus center and from this course, in collaboration with the University of Murcia, we hold a Master's Degree in Performing Arts for graduate students.
2.- Practical information
2.1 How to apply
Every year, ESAD opens a period for students to apply to study at our institution within the Erasmus Program Action1+. The requests received will be derived to the departments or in some cases to the teachers of corresponding specialties to select the candidates. Once we have made the selection, ESAD shall notify in writing the acceptance or non-acceptance of the applicant. Your Erasmus coordinator will informe about your interest in studies at our Faculty under Erasmus+ programme in the next academic year and you will submit the following documents before the deadline date:
– Transcript of Records
– Letter of Motivation
– CV & Personal Photo
– Additional information (portfolio, personal website hyperlink, CD or DVD project presentation, pictures or DVD from performances, summary of research, etc.)
– Proof of knowledge of Spanish – language certificate/diploma or an official statement verified by the applicant's teacher at Home university that he/she has sufficient knowledge of one of them or both languages for the following of lectures.
Before the mobility and that incoming students begin to attend class we will have signed a Learning Agreement through the Coordinators of both institutions. This agreement could be adjusted once student arrived here and must be closed definitively in the period of one month. This requirement is compulsory.
b) Application deadlines
The closing date for applications to the Erasmus exchange programme for both semesters will be the last Friday in May every year.
However, it might be considered applications for the Spring-Summer semester that arrive on the last Friday of November.
The application and documents must be sent by email to: Departamento de Relaciones Internacionales. internacional@esadmurcia.es
Tlf: 00 34 968 214629
2.2 Documents
Here we detail the documents that students should bring with to Murcia:
1) Identity card or passport.
2) A copy of the document that proves you as an Erasmus Student.
3) A passport-size photography.
4) European Insurance Card
Information about consulates in Murcia: http://www.murciaturistica.es/es/turismo.consulados
2.3 Academic calendar
Autumn- Winter semester: begins approximately in the 3rd week of September and finishes the last week of January.
Spring- Summer semester: begins approximately at the beginning of February and finishes the 2nd week of June.
2.4 Journey
How to get to Murcia?
By plane
San Javier Airport is located on the northern shore of Mar Menor, at a distance of 47 km from the city of Murcia by dual carriageway. It offers both flights to the principal Spanish cities, and regular or charter flights to other European airports. Its strategic location makes it an ideal arrival point for travelling to Murcia, only 25 minutes away down the Murcia-San Javier dual carriageway.
You can also use the Alicante (El Altet) Airport, 68 km from Murcia, 45 minutes away by motorway. Murcia can then be reached by taxi or using the regular bus service.
By train
Access by train from any part of Spain can be obtained through Madrid, with a daily train service, or from any part of Europe, via Barcelona. All trains arrive and depart from the El Carmen railway station, located in the city of Murcia. More information in www.renfe.es
By bus
Daily bus services connect Murcia with the other principal Spanish cities (Alicante, Madrid, Barcelona, Bilbao, San Sebastián, Vitoria, Pamplona and Logroño amongst others), and there are also a number of international services. More information in www.alsa.es
2.3 Accommodation
The International Relations Office does not arrange accommodation; the students must deal directly with the processing of their personal preferences. However, we provide some information and recommendations.
The University of Murcia has a support service for finding accommodation for exchange students which the students of the Escuela Superior de Arte Dramático de Murcia can use. However, most pages are only in Spanish. For more information visit www.um.es/alumnos/alojamiento/index.php
You can find Residence halls of students and other accommodation in the next link: http://www.informajoven.org/info/educacion/b 18 11.asp
If temporary accommodation is required for the first few nights, the International Relations will provide a list of hotels, pensions or if you prefer to stay at the Youth Hostel of the city, its details are as follows:
The Cathedral Hostel
C/ Traperia 19 , Murcia, Spain
Telf: +(34) 968 93 00 17
Mov: 680 215 346
thecathedralhostel@gmail.com thecathedralhostel.blogspot.com www.hostelworld.com
You can also consult local newspapers and specialized and noticeboards of the different Faculties. If seeking to find an apartment on your own is recommended that you make in the summer months because the choices are greater.
2.4 Arrival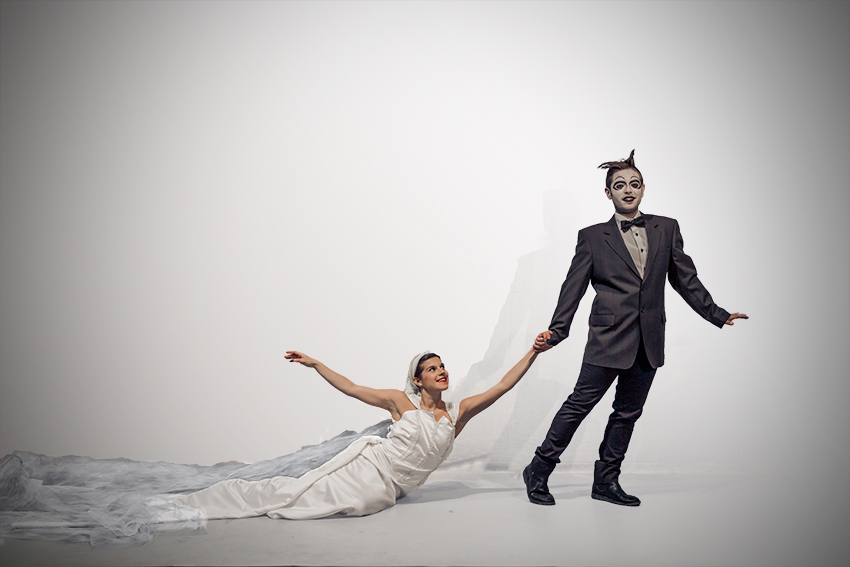 Below you will find the steps to follow upon arrival at the Escuela Superior de Arte Dramático de Murcia:
First of all, you must attend to the briefing. There you'll meet the Erasmus Coordinator and you will discuss the issues relating to your application and choice of subjects. She will provide practical information about steps to take to your joining the Escuela Superior de Arte Dramático de Murcia
You will recive an email with information about the briefing dates before your arrival in Murcia, Spain.
2.5 Spanish language course
The Escuela Superior de Arte Dramático de Murcia might offer free Spanish Language lessons for our incoming students. Those lessons can be included in the learning agreement and the students are required to attend 80% of the classes.
3.- University services
3.1 Library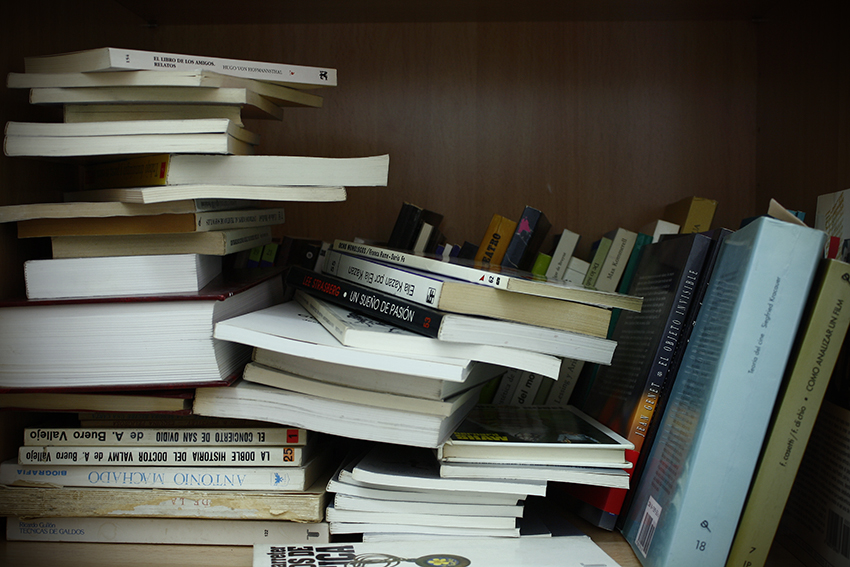 The loan of books is available under the supervision of the department. Beside, the city of Murcia has a regional network of libraries that students may use getting the the free card of Bibliotecas de la Región de Murcia.
3.2 Canteen
The Escuela Superior de Arte Dramático de Murcia has a canteen available to students open from 8 am to 6 pm everyday. They do not serve meals (they can be arranged in advance) but there are a variety of "tapas", snacks, sandwiches, salads and buns.
4.- More important information
4.1 Climatology

The Region of Murcia enjoys a Mediterranean climate, with mild winters (an average of 11C in December and January) and warm summers (where the daily maximum regularly exceeds 40°C). The average annual temperature is 18°C.
With little precipitation, the region has between 120 and 150 days in the year where the sky is totally clear. April and October are the months with the most precipitation, there being frequent heavy downpours in a single day.
The distance to the sea and the relief causes a thermal difference between the coast and the interior, especially in winter, when the temperature rarely descends below 10º on the coast, while in the interior regions the minimum does not usually rise above 6º and the precipitation level is higher.
The city of Murcia holds the record temperature of the 20th century in Spain. It reached 46.1° Celsius (115 degrees Fahrenheit) on July 4, 1994. The winter of 2005 was the coldest in a long time, even with snow on the Murcian coast.
4.2 General cost of living

Normal expenses change depending on individual student needs. However, € 400 per month would be the minimum required to cover needs such as rent, transport, food, etc…
4.3 Medical care
Students from European Union countries are entitled to health care in the institutions and hospitals attached under Spanish Social Security System.
4.4 Public transport
Murcia has a network of city and intercity buses, tram and train. To go through the city, there are several bus lines that connect different parts of Murcia. The regular ticket price (1 trip) is 1'10 €. There is a system of bus passes of 10 trips/10 €[1] which you can buy at any office of Transport. There is also a student card for 20 € with which the student can use the bus for a month unlimited.
4.5 Citymap
http://www.murciaturistica.es/es/turismo.callejeros